Marship Company celebrated its 15th Anniversary
» April 07, 2007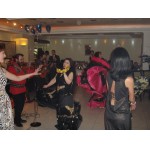 It was the great party which took place in a nice Moscow restaurant Pathe with European and Georgian cuisine. There was invited a lot of special guests such as our Russian and foreign friends and partners, representatives of chartering companies and bunkering ones, our employees and directors of company's branches.
We considered this event to be an outstanding opportunity for networking, negotiating, gaining knowledge, exchanging ideas and experience between the participants.
The evening was opened by the greeting speech of General Director. At the festival beginning invited Gypsy Group appeared on the stage with romances and folk dances. During the evening all presents were entertained by Jazz «Street Band» with cover versions of popular Russian and foreign music hits accompanying our Party.
Finally everyone was impressed by a vivid Latin Show and joined a funny Lambada dance. All guests and presents enjoyed this Great and unforgettable occasion!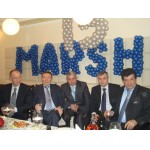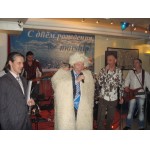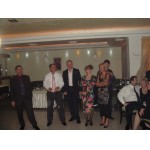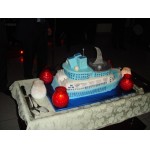 Return to
Archive